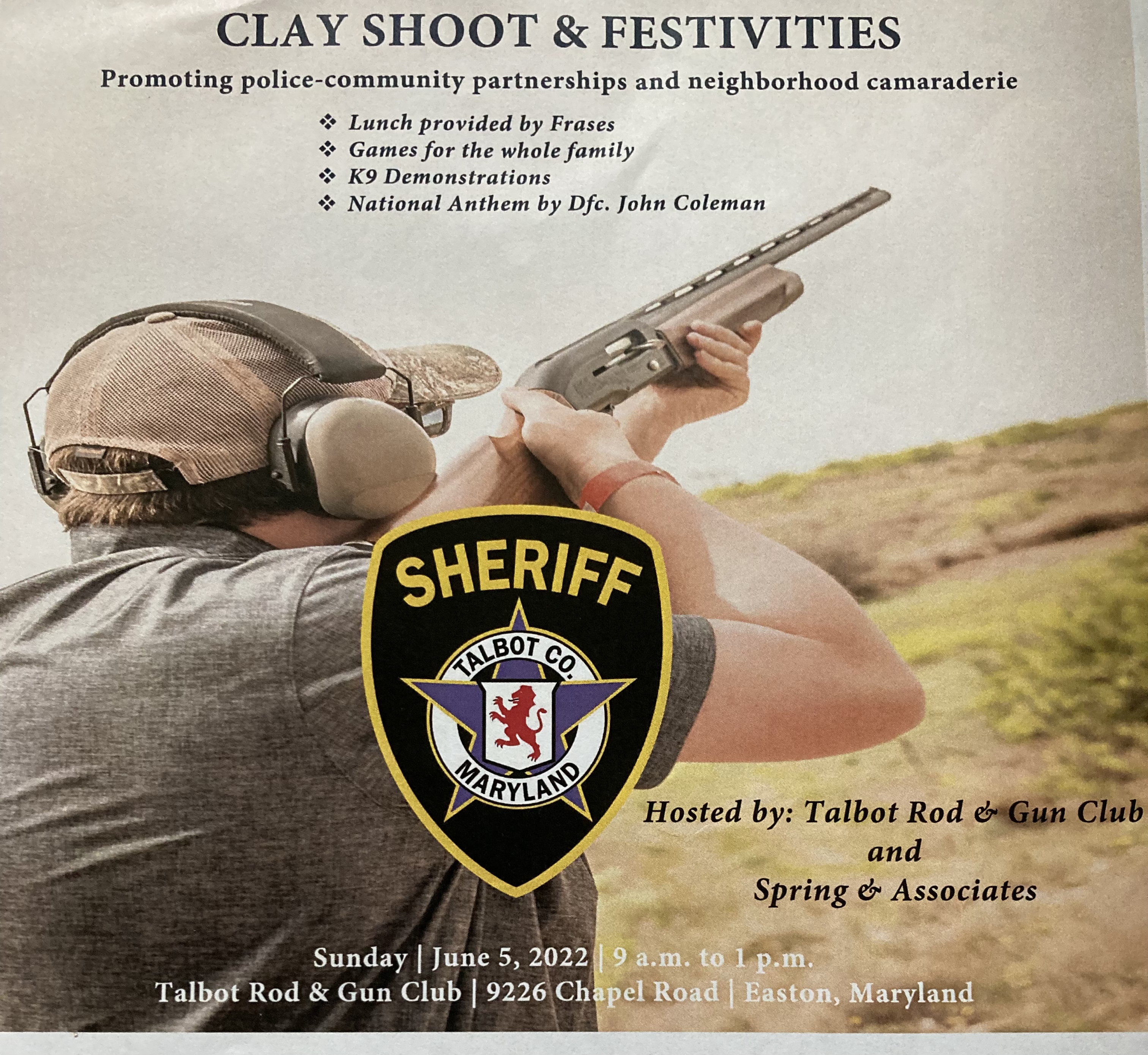 The Talbot County Law Enforcement Shoot was held on 6/5/22.
Nine teams were in competition for top spot while great food was provided by Frase Catering.
The weather was very cooperative and a good time was had by all who attended.
All proceeds benefited the Talbot County Sherrif's Office K9 Program.
Top Gun Chase Handy
Runner Up Art Turner
Top Team was Team Handy.
already looking forward to next year!
ROOFING PROJECT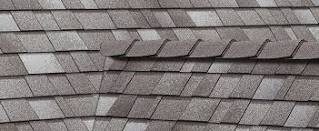 Your membership dues at work.
During the first week in April the roofs on the trap houses and pull houses have been replaced.
The work has been done by Chance and Company and the new shingles look great.
This project was supported totally by membership dues.
Caesar Guerini Gun Raffle
Fabarm Axis Grey Sporting O/U 
Winner
Frank Divilio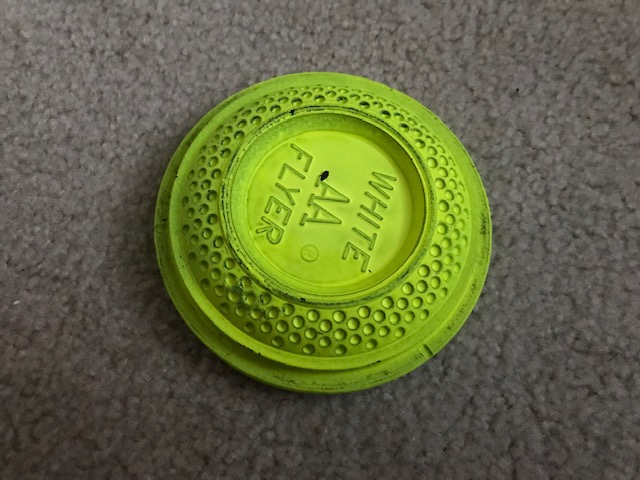 Irish Shoot Held on 3/13/22
Trap Targets shot from Skeet Stations
Congrats to Joe Devens overall winner
Good Food and Good Shooting a hard combination to beat!
Corned Beef, Potatoes , Cabbage, and Desserts were enjoyed by all!
Critchlow/Adkins Shoot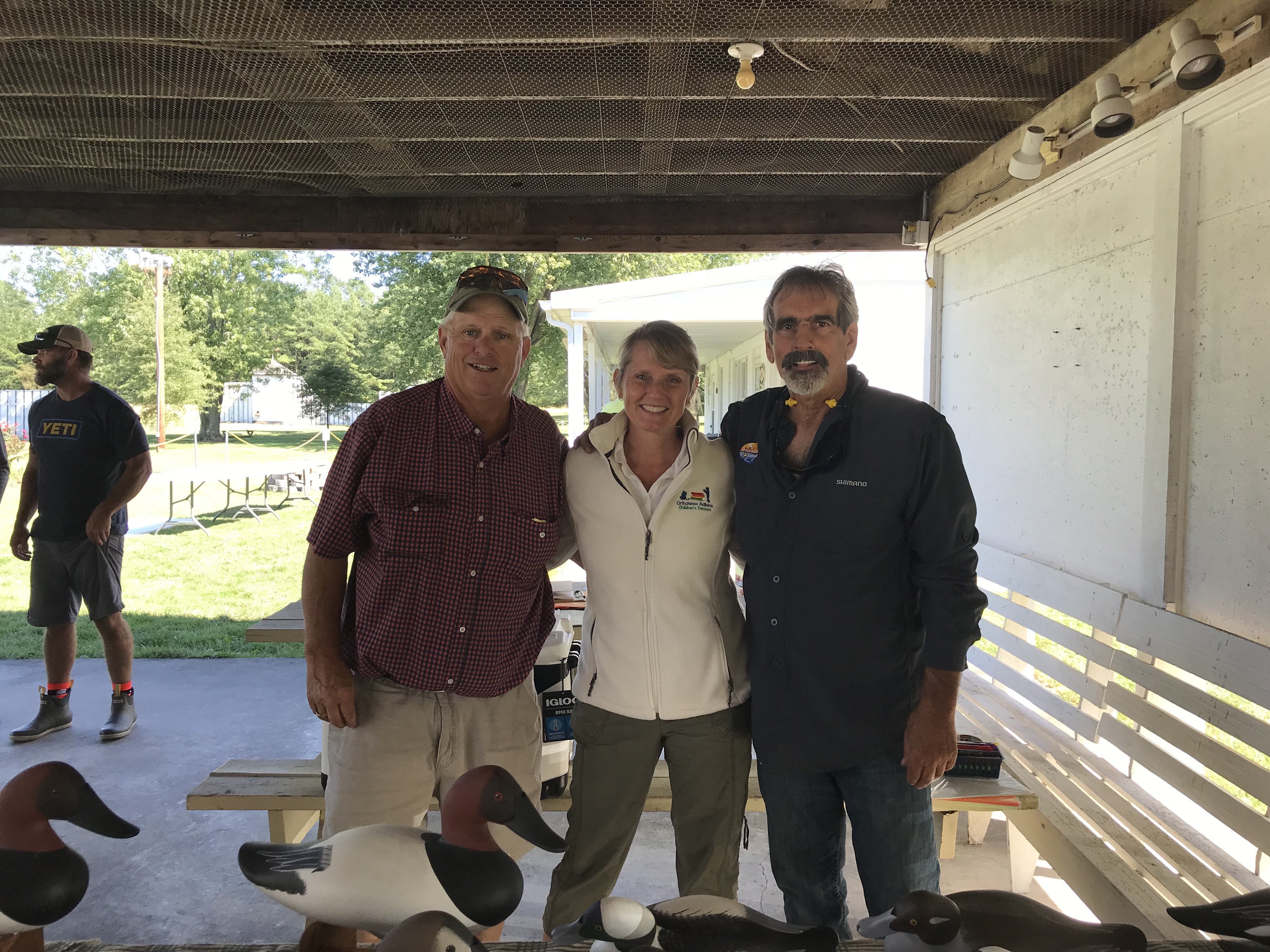 The Talbot Rod and Gun Club was once again proud to  host The Annual Critchlow/Adkins fundraiser. Mother Nature cooperated on 9/216/21 and provided us with awesome weather for the event. The shooters , as well as the attendees, enjoyed sunshine, great food and an overall great atmosphere. The menu consisted of Crabs, Hotdogs , Burgers and an fantastic dessert table. The targets included a 50 target modified skeet event, a 25 target 5 stand and a single target long bird event. A good time was had by all. Special Thanks to Jim Pierce one of the  living legends of decoy carvers for providing prizes for the shooters.  Results were as follows: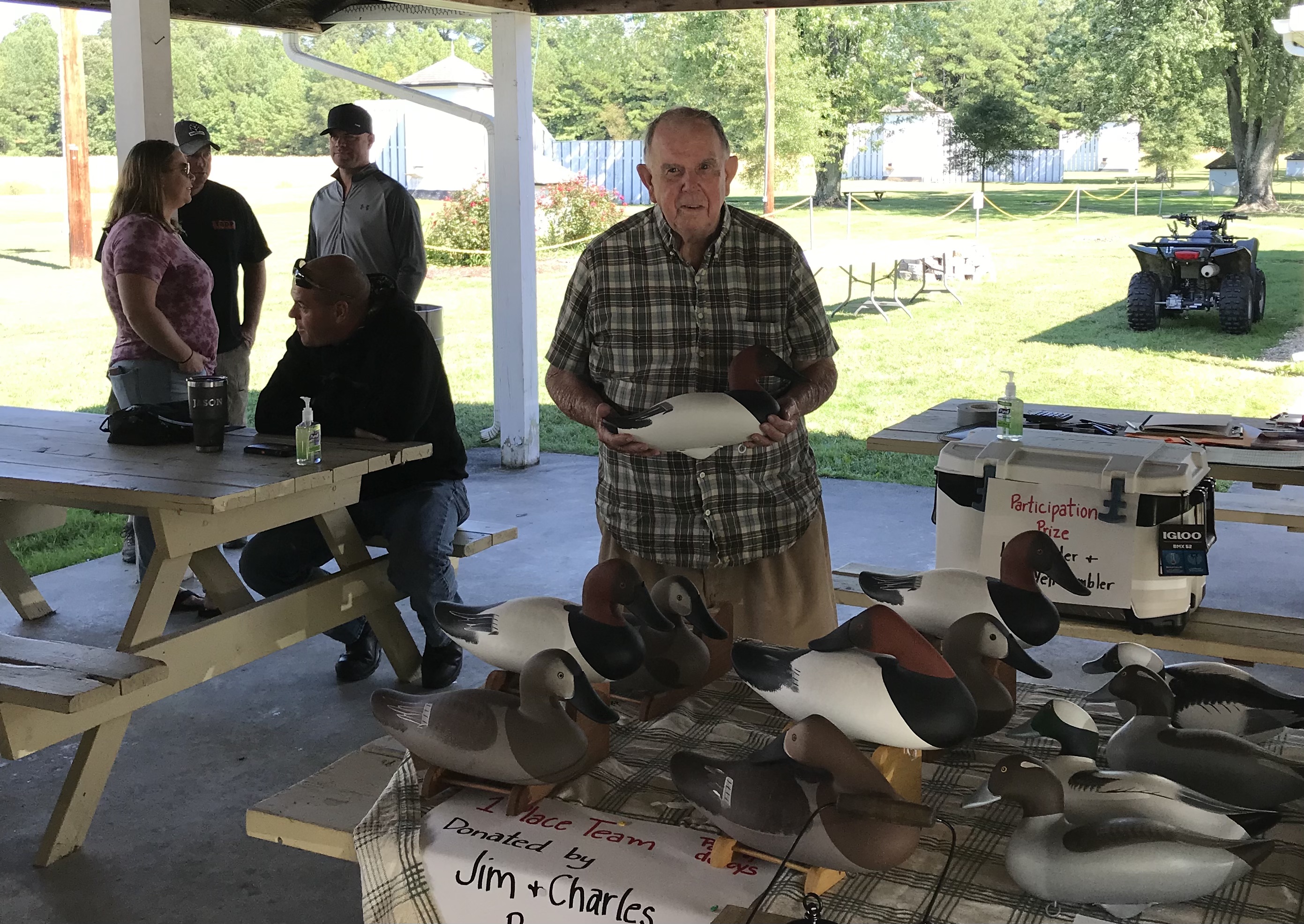 Top  Gun 5 Stand     Tony LeCompte
Top Ladies       Maggie Gowe
Long Bird      Brandon Lancaster
Top Squad   Team Bryan#2              2nd Squad  Team Griffy          3rd Squad    Team Brandon
Already looking forward to next year!
FREEDOM SHOOT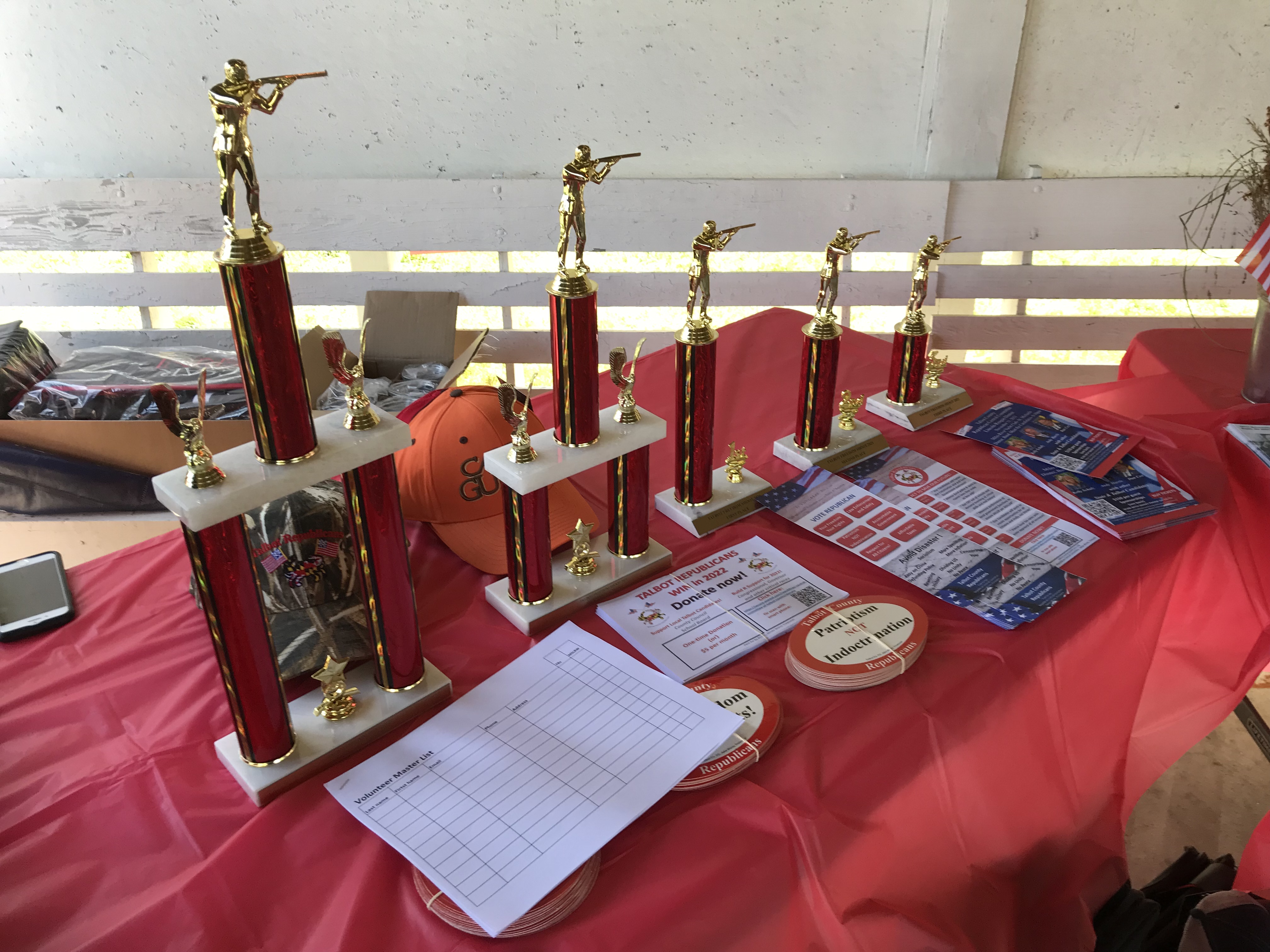 The Talbot Rod and Gun Club hosted The Freedom Shoot put on by The Republican Committee  on9/19/21.
There was a 25 Target Competition along with A Long Bird Challenge. Food was provided by Frase Catering. The weather cooperated , the food was great and there were several candidates on hand to speak with the crowd. It was a fun filled day at the Gun Club. A special thanks to all the volunteers from the Talbot Rod and Gun Club and The republican committee for putting this event together.
High Overall Gun Joe Devens - 2nd Tony LeCompte - 3rd Jim Robertson
High Team Divilio-Devens-Lecompte-Cherry
2nd Team  Barbara and Bruce Boyd- Albers- Robertson- Hammett
Long Bird Winner- Barbara Boyd

Additional Upcoming Dates......All events are tentative as we will adhere to State Guidelines
7/13/22 General membership Meeting 7pm
Critchlow Adkins Shoot 9/11/22
Republican Shoot 9/18/22