Raffle to Support 5 Stand
Fabarm XLR5 Composite Hunter
Generously Donated by Ceaser Guerini
Only 250 tickets will be sold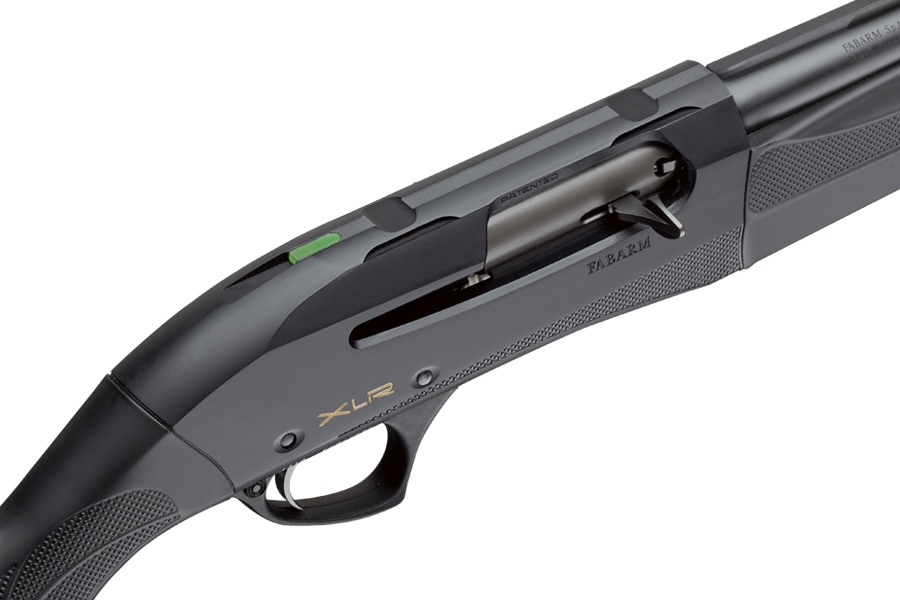 Tickets available at      Albrights Gun Shop      The Talbot Rod and Gun Club        And through several club members
$20/ticket       $50/3 tickets
Winner need not be present to win drawing to be held January 1st at New Year's Day party
GET THE WOOD OUT
On 10/9/20 Economy Tree Service performed a major facelift to the area behind Field 1, 2 and 3. Two trees were removed, three trees were pruned and trimmed , and all the deadfall from the recent storms was cleared. As a result of this work the area looks fantastic! Additionally, mowing can now be resumed in the area and potentially dangerous limbs have been removed from around the work shed. Hats off to Economy Tree Service.
CLUB PICNIC and SHOOT  SEPTEMBER 20th
Congratulations to Wes Lang, our 2020 club Champion!
This past Sunday we had beautiful weather if not a bit breezy, to host our annual club shoot and picnic. Three event titles were on the line and Wes Lang came out on top claiming the High Overall title while also capturing gun champ in the Pieces and 5-Stand events. Well done Wes!

Club Treasurer Clem Hathaway won the Skeet event with a perfect round!

Don't forget our workday this Sunday Sept. 27!

This Sunday, please don't forget to join your fellow members and help us spruce up our club. We will be hauling some limbs, loading targets and in general getting our club ready for the months to come.
CRITCHLOW ADKINS FUNDRAISER
On 8/23/20 The Talbot Rod and Gun Club was proud to once agin host the Critchlow Adkins Shoot. The event was approved by the County and Conformed to State Guidelines thanks to the tireless efforts of volunteers from The Critchlow Adkins Foundation and The Talbot Rod and Gun Club. The weather was outstanding for the 54 shooters who participated in the 50 target event. Participants and their guests were treated to an awesome meal prepared and served by Susies Kitchen. The winners of the team event were Alan Whiting, Rennie Gay, Brian Hall and Brandon Berman. The LongBird event went to Brian Hall. The Critchlow Adkins foundation was the big winner of the day with $20k raised for the children.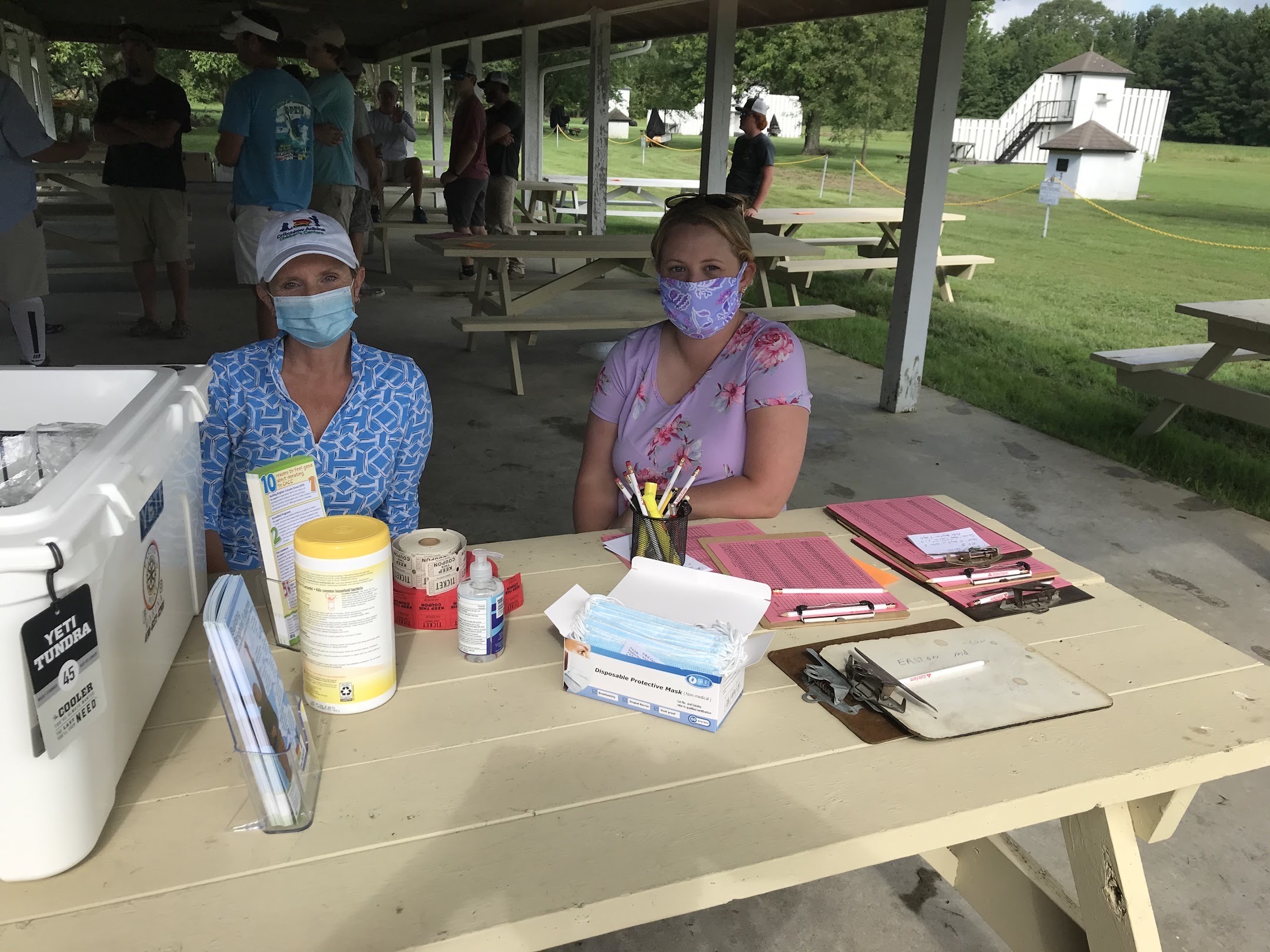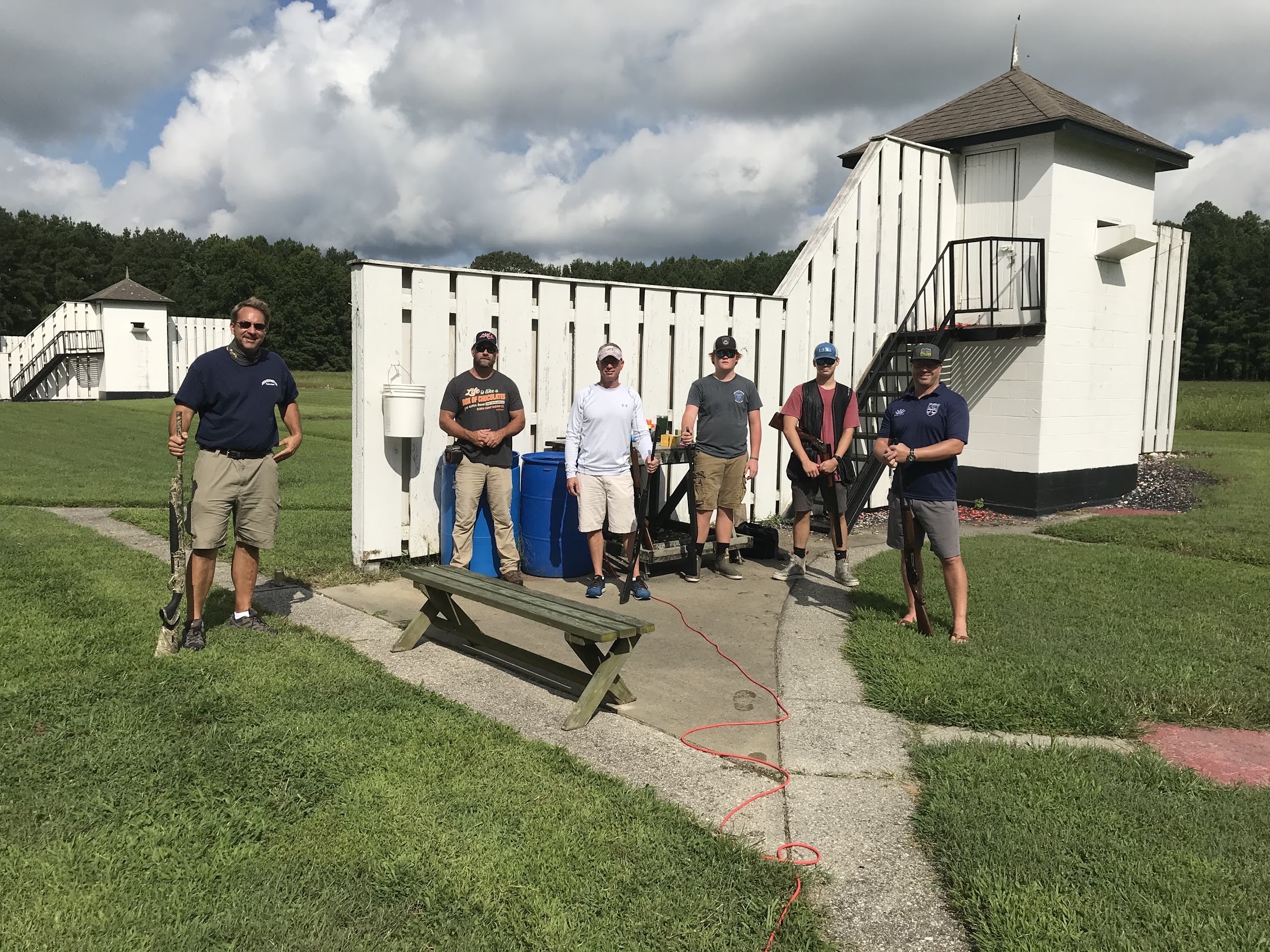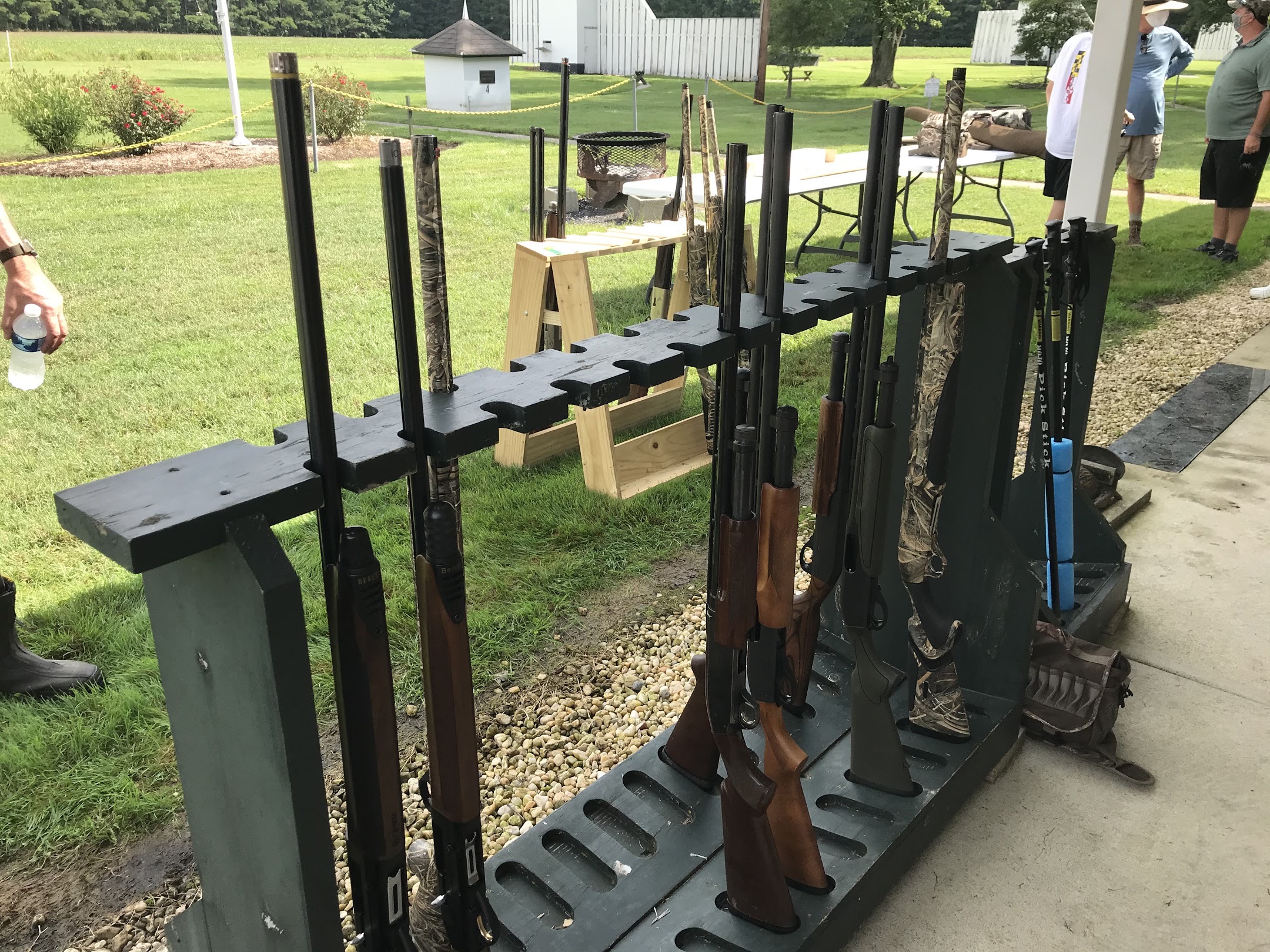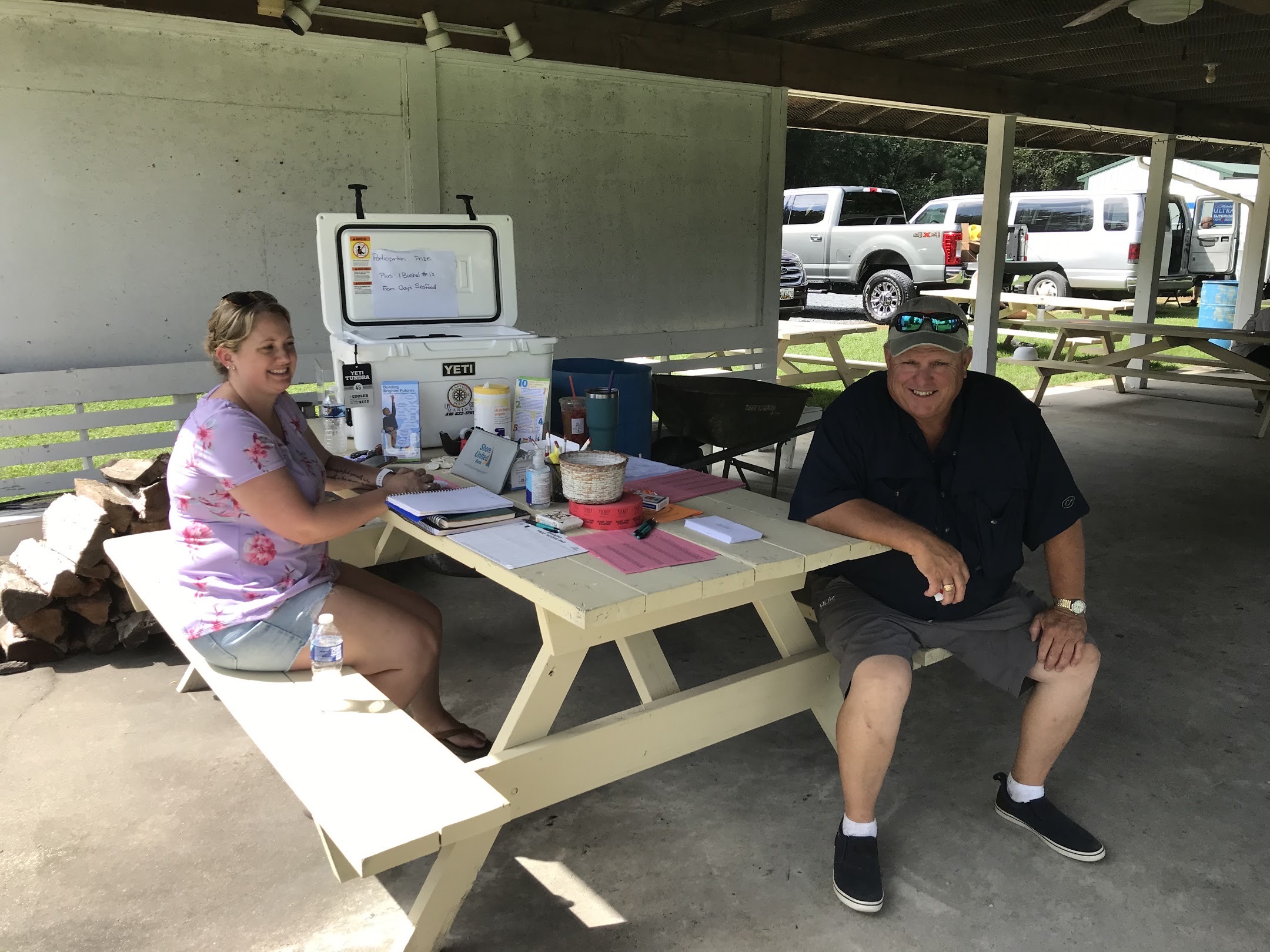 AUGUST UPDATE
Weather dependent ...we will try to load targets on the 15th and 16th and also do some general maintenance is time allows. Volunteers are welcome. 
The Club will be closed for regular shooting on 8/23 so that we can host the Critchlow Adkins Shoot.
Modified targets are up on filed two but we are still working out some of the field issues.
MAY 
Fellow Members
The Talbot Rod and Gun Club will be open for shooting on Sunday May 17. 2020. We realize that the recent closing of the club was necessary but we can now resume activities while adhering to the following guidelines. 

1) No more than 5 on a field at any given time.
2) No more than two folks should operate the control button and it is preferable to have a one person not shooting to operate the control button.
3) The club house will be closed except for bathroom use. One person at a time.
4) Social Distance should be maintained at all times before, during and after shooting.
5) The cash box will be kept outside and monitored by a club member.
6) Shooters are asked to sanitize the control button before exiting the field and any other high contact areas.
7) Masks are optional but are suggested . Masks should be used when paying for rounds.

 
Please make every effort to keep our club safe so we can continue to enjoy our shooting activities. 
3/1/20 4H Program Starts 2020 Season
The 4-H Shotgun club is under the leadership of two University of Maryland Extension volunteers. These leaders work with club members to learn 4-H shooting sports skillsThe group plans to meet every other Sunday and there is still time to get your youngster involved. The next shooting session will be on 3/15/20. You can get registration info from Ed Biscoe 410-673-7000.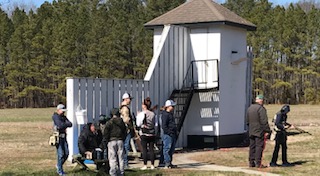 Vintagers Shoot and Chili Cook Off
On 2/16/2020 shooters competed in the Vintagers 5 Stand Shoot and Chili Cook Off. The event consisted of 50 targets on 5 stand. Tom Hughes took the event edging out Joe Devens for the win. The Chili Cook Off was won by Ed Henry with a delicious pot of home made chili. A special thank you to all the chili tasters on hand!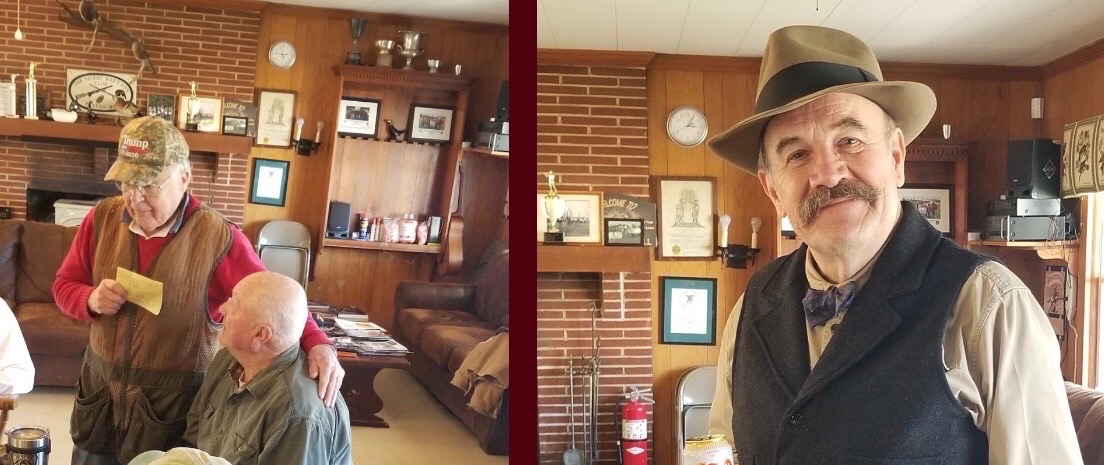 Wounded Warriors
The Talbot Rod and Gun Club was proud to host the Wounded Warriors on 1/17/20. Despite some chilly and windy conditions ,Purple Heart recipients took to the fields and enjoyed some elusive clay targets. The event was coordinated by Brian Wegener as a "warmup" for the upcoming weekend hunts. Also on hand were club members Joe Cap, Ralph Wellens, and Brandon Wingate. 
 
Additional Upcoming Dates......All events are tentative as we will adhere to State Guidelines
10/14/20....   General membership Meeting Cancelled....BOARD MEETING ONLY  New member sponsors to attend at 630.