TRGC Raises Money for Scholarship Fund!
On December 11, 2016, Talbot Rod and Gun Club hosted a fundraising event in honor of Kirby Allen Councell, a 9-year-old, who died in an ATV accident in June.  All funds were donated to the Kirby Allen Councell Scholarship Fund. The entire story was published in the Kent County News section of the My Eastern Shore Maryland website at: www.myeasternshoremd.com/kent_county_news/community/article_c132f42d-85b6-5f51-9a33-78aad052d3ef.html.  In the event that the link scrolls away to Neverland, here is a PDF capture of the article.
Spring 2016; New Trees!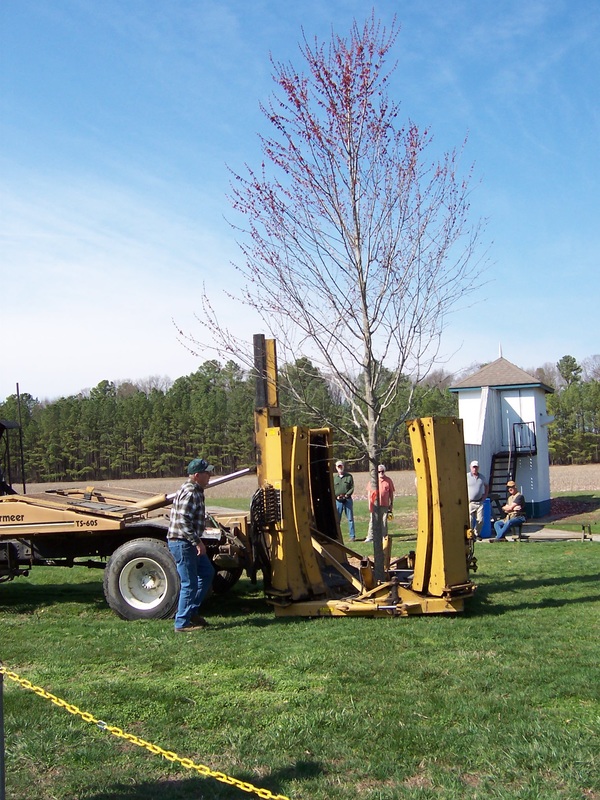 Some of you may have noticed an odd missing tree or two around the TRGC property, namely that ol' Norway Maple between fields 3 and 4. We're pleased to announce that two new trees have been sourced and planted (as you can see) to take her place! And a special thanks to Paul Bergere for coordinating a donation from the Pieces crew and Alan's Army to offset the purchase of these fine specimens. If you are interested in donating to the cause, please see any board member or leave your donation in the donation jug with a note referencing "TREES".
Over the course of the next few weeks, several more trees will be arriving and placed throughout the property. A big thanks to Mike Tagliavia and Don Proctor for coordinating these efforts.
 TRGC's Own, Craig Willis, Inducted into the Maryland Skeet Shooting Hall of Fame!
 A very special congratulations goes out to club member Craig Willis who this summer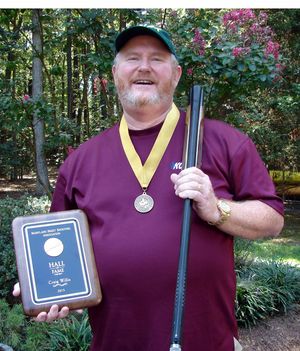 was inducted into the Maryland Skeet Shooting Hall of Fame! With more than 125,000 lifetime registered targets, over 130 perfect 100-straight scores and 6 Maryland State Championships under his belt, Craig joins an illustrious group of Talbot members who have received this prestigious acknowledgment they include: Ginny Badewitz, Gloria Creighton, Larry Seward, and John Waters.
Waterfowl Hunting 101
On December 14th the Club hosted Waterfowl Hunting 101 with the help from Joe Cap and the Department of Natural Resources.  Check out some photos from the event here - https://www.flickr.com/photos/98258202@N05/sets/72157649729972656.
FUOTY (Foul Up Of The Year)
On Saturday February 1st the FUOTY (Foul up of the year) group held their annual shoot and dinner at the club. Steve Meyer won the skeet shoot and Bryon Rielly won the pieces event. Don Driggers was awarded the FUOTY trophy for his foul ups during the year and Steve Meyer was awarded the turtle award for his unintentional rolling around in the marsh.
Modified Targets Field
Our modified target field is in operation and continues to grow. Currently we have 6 electronic machines and two hand traps on a standard skeet field. A wide variety of targets can be thrown very much like those found on most sporting courses.......and then some.